How to Get Free and Honest Book Reviews on Amazon
by C.S. Lakin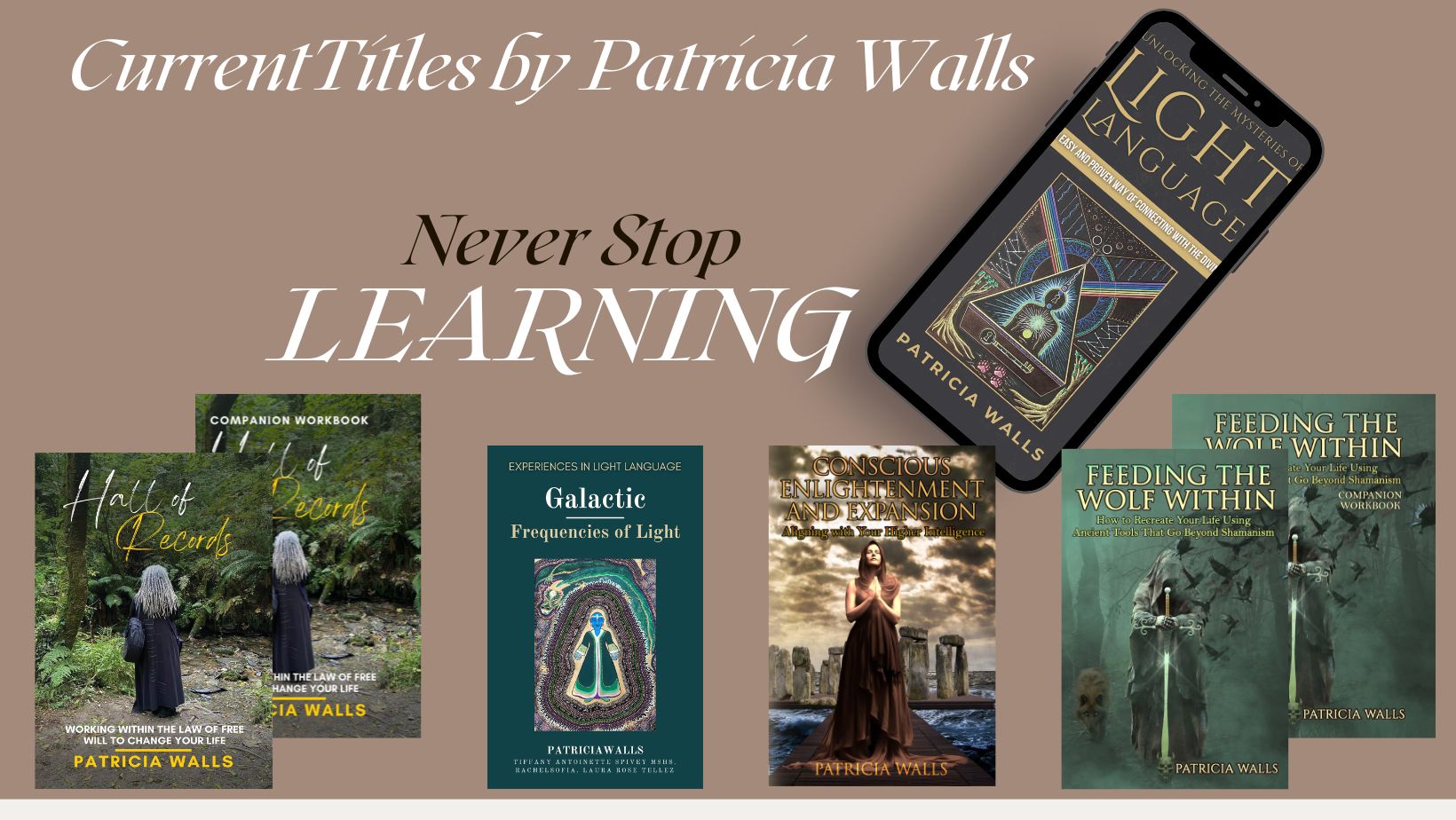 Imagine seeing an ad pop up on Facebook advertising your recently published book—an ad you didn't pay for. Imagine seeing your book appearing first in a line of recommended books on the product pages of similar books, and you didn't pay for a sponsored ad.

Table of Contents
Imagine hearing from readers that they learned about your book from an Amazon email blast that encouraged them to buy it. Wouldn't it be great to get all that free promotion? You can—when you get enough authentic, approved reviews on Amazon.
Will Amazon Promote Your Book?
While Amazon's algorithms are somewhat of a mystery, it's a known truth that when your book accrues a certain number of reviews, or a lot of reviews in a short amount of (unspecified) time, Amazon kicks into gear multiple promotions for your book. Free promotion that would probably cost a fortune if you had to foot the bill.
The magic number to start the ball rolling in this free promotion is 50. Fifty reviews merits cross promotion and ranking your book higher than others in the same categories based on search terms. With 75 reviews, Amazon is triggered to send email blasts to customers who've bought similar books. Amazon utilizes customer data to provide relevant recommendations.
I get tickled when I'm reading a blog and suddenly one of my books pops up on the side—an Amazon-sponsored ad—suggesting I buy that book. No thanks, already have it. But it brings a smile to my face. Did I mention I love free promotion? I am sure you will too.
Every time your book is reviewed, the algorithms are updated, and your book's internal ranking increases.
While Amazon isn't the only site where writers need reviews, it's where most customers shop for books. Reviews you get on Amazon can often be used on other platforms, but no other marketplace engages in free author promotion as extensively and generously as Amazon.
Getting numerous, honest reviews on Amazon should be at the top of your market strategy list. Having the best keywords might help your book turn up in search results, but if you don't have a slew of reviews, your book will be overlooked or dismissed by a large number of potential readers. High numbers of reviews adds cred to your brand and your talent as a writer.
Amazon also allows authors to give away their book for free for 5 days over a 90-day period (when enrolled in KDP Select). Why is this helpful in getting book reviews? Because it gives you great exposure to potential readers who might pick up your book because it's free.
This also increases your chances of ranking high in the Top 100 Free Books list, exposing your title to many more potential readers (readers who might very well write a review for it—but watch for my warning further down).
Want to sell more books? Click here to get your free copy of 8 Simple Secrets to Big Book Sales on Amazon
What Are Amazon's Rules on Reviews
Due to problems with dishonorable people, Amazon has developed tight rules regarding reviews. While these might seem annoying to authors, they serve to protect unscrupulous people from publishing gobs of fake or paid reviews to skew rankings and algorithms.
Here are some of the things Amazon forbids and flags (and may cause your book to be removed): paid reviews, reviews garnered through bribery (you offer something free in exchange for the review), and swapped reviews (arranging with other authors via social media sites to review each other's books, which usually does not include actually reading said books).
What Are Verified vs. Unverified Reviews
While it can't be quantified, it's likely that some potential customers look at how many reviews are "verified" purchases as opposed to unverified. A "verified" purchase means the reviewer bought your book on Amazon, whereas anyone who acquired your book via some other means (purchased elsewhere, given as a gift, a free ARC) will have their review marked "unverified."
As a potential customer, I don't pay attention to that. I'm more interested in what the reviewer says about the book. I know that many authors—myself included—send out files of their books to people for an honest review, pre- and post-publishing. So some of those reviews are going to be unverified. But it stands to reason, having predominately verified reviews could positively influence some potential readers. I wouldn't stress about this.
How To Balance Quantity and Quality
Getting book reviews takes work and time, and the last thing we writers want to do is waste time, spinning our wheels and getting no useful results.
However, it should go without saying that we don't just want a lot of reviews; we want good reviews. Ones that are thoughtful, detailed, and personal. And that can take time to accumulate.
It stands to reason that having a lot of positive reviews for your book is social proof that you've written something worth reading.
If you want to get a lot of reviews fast, and you're willing to pay, promo sites like Bookbub (there are many!) can help. I've gotten up to 50,000 free downloads in one week via a Bookbub ad offering one of my ebooks for free. And that led to a truckload of reviews (not to mention future sales of my book and other installments in my series as a bonus). However, it can also be hard to land such ads, as the competition for slots can be fierce. It's worth repeated submission, though, for the book review payoff.
Another way to garner reviews is to do some legit giveaways (but, here, you again run the risk of getting some negative or not-so-great reviews because the winner may not generally read or like your genre). Some of the sites writers use to do giveaways are Goodreads, Bookriot, BookishFirst, BookDivas, FreshFiction, and  Kingsumo, to list a few.
While it can take some time, researching top Amazon (Vine) reviewers can net you some weighty reviews. You can peruse the list of these 1,000 reviewers and find ones who review books like yours (and if they leave a lot of negative reviews, beware). Even if you only get a handful of Vine reviewers to read and review your book, that can be super helpful and influential.
You can Google "free book review sites" and look for ones that promote honest, legal reviews, like OnlineBookClub. Reedsy has a list of 200+ book blogs, updated for 2020, that you can use to find reviewers of your type of book.
How to Get Book Reviews on Amazon: 3 Effective Strategies
You might utilize the above strategies to get a lot of book reviews quickly, but if you're a writer hoping to build a solid, enduring, and stellar reputation, you'll want glowing reviews to come in steadily that come across authentic and sincere.
Here are 3 aspects to focus on for the long run:
1. Develop Relationships
One suggestion that I never see mentioned but is one that has served me very well is to attend writers' conferences. Not only I but many writers I know have gotten endorsement blurbs from some of the most successful blockbuster authors by attending conferences and creating genuine relationships.
Let me emphasize those last three words. If you go around conferences strong-arming famous authors [read: ingratiating yourself], begging them to spend precious hours of their life reading your book and write a glowing review, you are going to be labeled a pesky pariah.
Conferences provide opportunities to rub elbows with these authors, and engaging in sincere and considerate conversation could open the door to a generous and willing heart happy to help out. You may find only one, but that's a great start!
This is also good advice for any effort to garner reviews—be it from friends, writing associates, or your coworkers at your job. Don't be pushy or whiny. People who sense your humility and genuineness will be drawn to take you up on your request to read and review. Give it a try!
2. Build Your Mailing List
The best way to get quality reviews is to reach out to those on your mailing list, your social media contacts, and those you've sent advance copies to. Ask them in a friendly, non-pressuring way to leave a review, expressing gratitude for their taking the time to read and review your book.
Even if you haven't finished writing your book, you should get a mailing list started and work on building it. These folks are going to be your most faithful fans and reviewers. Some authors set up street teams (a group of super fans) and get them enthusiastically involved in sharing news about their new release, and once the book is published, they're usually asked to post their honest reviews right away. With a mailing list, you can share excerpts of your new release and offer an ARC to any who want to read and review. I do this often with my new releases.
Keep these tips in mind:
When you send a copy of your book to a potential reader, thank them and tell them: "Be sure that when you leave a review on Amazon for me, you state that you were given a free copy in exchange for writing an honest review."
DO ask them to give you an honest review. DON'T threaten them. You'll make more friends this way, stay out of trouble, and have a clear conscience (reread above section on developing relationships).
Provide a choice of epub, PDF, and mobi (Kindle) files. You can save a Word doc as a PDF, and there are free sites online that can convert from one file type to another. I like to put my cover on the first page, and it's wise to test the file (send the mobi to your Kindle and download a program that can open an epub file (I use Adobe Digital Editions)
3. Encourage Readers to Leave a Review Right after They Read
While Amazon emails customers to leave reviews some days after they purchase anything on their site, a personal encouragement at the back of your book, along with a link (if an ebook), will probably persuade readers to leave that honest review.
This is what I write: "The best way to thank an author for writing a book you enjoyed is to leave an honest review! Click here to post your review of [book title]. Thank you so much for taking the time to let other readers know what you thought of my book." I put a hyperlink in connected to the words click here (don't show the very long URL).
If your book isn't published yet, you will have to wait until you've at least got it up for presale (one good reason to use that feature) in order to get your Amazon book page URL. Once you have that, plug in the URL to your request for a review.
Once the book is published, you can use the link that directly goes to the book review page for your book. Here's how you do it:
Go to your product page once your book is live, click on the reviews button, then scroll down to the bottom and click on "see all __ customer reviews. Click on that link.
Notice that the URL includes "product-reviews" in there. That's the nice, clean link to your reviews page.
So what happens when the reader clicks that link?
She gets taken right to the top of your review page where there is a nice button that says "write a review."
Why You Should Never Stop Attracting Reviews
Want to sell more books? Click here to get your free copy of 8 Simple Secrets to Big Book Sales on Amazon
In order to stay ranking high and keep Amazon's algorithm attention, you'll need to get a steady stream of reviews over time. That's why it's not a great idea to tell all your fans or mailing list recipients to post their review on one specific day. It's better if they flow in as a stream and not a tsunami.
Don't run that free KDP promotion during launch week. Offer your book for free one or two days a month, and that will draw in new readers whose reviews will come in over time.
Consider using a free, reputable book review site—maybe one each month—to attract new readers. I recently did a NetGalley promotion (yes, I did pay for that), and netted a lot of readers who downloaded (for free) my book file. NetGalley reviewers are bloggers, librarians, booksellers, educators, journalists, and members of the media. Reviewers give your book a rating and offer feedback. My next step is to contact the reviewers who haven't yet left a review and politely ask if they would post one on Amazon.
Keep in mind that any reviews you get, you can manually enter them through your Author Central account on Amazon so the reviews will show up on your product page. So no worries about pressuring readers to head over to Amazon to post it themselves. However, these reviews appear on your page's Editorial Reviews section, not in the usual Amazon review pages (and so won't be ranked by 1-5 stars or counted as part of your number of reviews).
Go back to your list of book bloggers and review sites. Consider contacting blogs on a weekly basis to accrue new contacts and get more reviews. Keep a chart of who you contact when.
How to Avoid Negative Reviews
Let's face reality here: you will get negative reviews. But you're in good company. The most famous, successful authors have plenty of negative reviews. Not everyone will love your book.
The few negative reviews I've gotten over the years have mostly been from readers who picked up my book during a free promotion. Some admit in their review "I never read this genre" or "this isn't my type of book." Meaning, they wouldn't have bought my book (which makes me groan and mutter, "So why did you bother reading my book?").
This is part of the tradeoff with doing free promotions. You will probably get reviews from those who don't like or understand your genre, and, sadly, you can't block or forbid them from leaving a review or remove said review. Good news is they probably won't download your next book during a freebie period.
Here are some ways to fend off negative reviews:
Have your book professionally edited and proofread.

Better yet, have a professional critique of your book before editing to ensure it's well structured.

Make sure your formatting looks good, for both ebook and paperback. It's not hard to learn how to format an ebook. Get Mark Coker's free style book (Smashwords founder). I download Amazon's templates for paperback and paste all my content in. Or you can hire a designer to help you. But do it right.

Write description copy that accurately describes the genre and story—don't mislead potential readers. Also, if your book contains "heat" (venturing into erotica) or descriptive violence, warn your reader. It's the responsible thing to do. And, honestly, you want your target readers to be enjoying your book.

Don't make promises you can't keep. This applies to self-help and other types of nonfiction. You might hope your readers will get healed, rich, happy, or successful by following your five-step secret method, but if you guarantee they will get these results, you are going to have some pretty angry customers leaving scathing reviews.

Your book shouldn't be a thinly veiled advertising platform for other books or services. It's fine to list some of your other publications or resources at the back of your book, and it's wise to include an excerpt of one of those other books to entice readers to buy it (and putting in a link to buy is fine). But don't have promotions and special offers sprinkled throughout your pages. It's spammy and off-putting.

Did I mention you must have your book professionally edited and proofread?
Getting reviews on Amazon—honest, authentic reviews—will take time and effort, but it's worth it. As the reviews pile up, you'll see your sales ranking rise and your book will come up higher in search results.
But don't forget the big picture: it's about relationships. Build a fan base of happy readers who love your books. Take the time to master your craft, write the best books you can, take pride in them, and make sure they are professionally edited, with attractive covers and description that accurately describes your content. If you focus on those things and put out the effort, you will have a lot more than just reviews. You'll have a joyful writing career.