I received the following email from Linda Price at Star Fall Arts.  
Hi Ms. Walls,

Hope your Friday is going well! I'm a staff member from the Star Fall Community Arts Center located in New Jersey. I just really wanted to get in touch on the behalf of my center to thank you properly! We run a young writers' workshop once a week, so we're always on the lookout for ideas, information and tips to share with our members. That's how we discovered your page, http://patriciawalls-author.com/resources-for-new-authors/ and found it to be such an amazing reference! Thank you so much for taking the time to put it all together it!

One of our youngest members, Eliza, had the wonderful idea of passing along another helpful resource to you. It's https://couponfollow.com/research/money-saving-guide-authors-writers/ and it's a great guide for writers filled with tons of information and resources. She felt that it could make an excellent addition to your page!

Would you mind adding the Eliza's suggestion to your page? I'd love to show her that her suggestion was up and running if you've decided it was a fitting addition! She would be beyond proud to know she's made a helpful contribution to help other writers out. Plus! I'm hoping it will encourage and inspire her to keep working towards growing as a writer.
Here is the article:
Money-Saving Guide for Authors and Writers
Becoming an author or writer is a dream that many people have, though it can be hard to know where to start. How much do writers make? Should you find an agent or publish your book yourself? How much will getting a book published cost you? We have put together some resources for writers who are looking to improve their craft and save money on career expenses.
The Elements of Style
The Elements of Style is one of the most influential books on American English writing in history, and it's a great resource for new and experienced writers alike. Originally written by William Strunk Jr. in 1918 and greatly expanded by E.B. White in 1959, this book is considered a must-read for all students regardless of their area of study. In fact, it was ranked as one of Time magazine's 100 most influential nonfiction books of all time.
The text includes many important writing topics, including:
The most commonly misspelled words

Words and expressions that are commonly misused

Proper comma use

How to write concisely

Proper use of numerals, parentheses, and quotation marks
The full text of The Elements of Style can be found online for free at Bartleby.com.
Education and Skill Development for Writers
Anyone who wants to become a professional writer or author should work on their writing skills. While perfecting grammar, spelling, and punctuation are important for anyone, writers in particular need to hone these skills in order to effectively communicate their stories. By mastering the rules of language, writers can better organize their ideas and convey them to their audiences.
Writing also helps develop creativity. Writing engages the frontal cortex of the brain, which is the seat of creativity. Actively exercising this part of the brain enhances the imagination and expands understanding of the surrounding world.
Writers don't need an expensive college degree in order to be successful. There are many free or low-cost online classes that can help develop communication skills. The following online courses can help writers practice and improve their writing skills:
College Scholarships for Writers
College classes can be expensive, and many graduates are saddled with debt after completing their degrees. If writers do decide to pursue a degree in their field, there are many scholarship options that can help alleviate the cost. There are awards for nearly every group of writers, from poetry lovers to English and journalism majors.
Career Options for Writers
In this day and age, there are a variety of career options for those with a passion for writing. From technical writing to creative writing, the range of options for writers and authors is vast. The following are just a few common careers for writers:
Reporter: Reporters generally work for newspapers, magazines, television news stations, or online news outlets and write about important events or topics in the community. Many also specialize in niche areas or "beats" like sports or entertainment.

Grant Writer: These types of writers work for foundations or nonprofit organizations. They identify funding sources for the group they work for and write applications for grants.

Technical Writer: If you have a knack for taking complex information and putting it into easy-to-understand terms, this is the job for you. Technical writers create instruction manuals, how-to guides, documentation, and other supporting materials.

Editor: Instead of writing articles, editors help to refine the writing of others. They also proofread and edit content to make it more readable.

Communications Officer: Individuals in this role work closely with their company's marketing team to craft press releases, promotional content, brochures, and newsletters.

Copywriter: Copywriters can create content for a variety of platforms, including blog posts, online articles, advertisements, and social media posts.

Research Analyst: A research analyst collects data and uses the data to reach conclusions for their employer. They write detailed reports summarizing the data and can work in many fields, including finance, marketing, and economics.

Author: Writers who love creating long-form content may consider a career as an author. This can include fiction or nonfiction work like self-help and recipe books.

Blogger: While it can be difficult to launch a successful independent blog, bloggers can also freelance by writing content for companies in different industries.
Manuscript Formatting and Preparation Resources
Not sure how to write a book? The first thing that most authors do is put together a manuscript, which is the text of the book. It's important that a manuscript is properly formatted to be accepted by a literary agent. Simple things like font size and paragraph breaks can make all the difference.
When formatting a manuscript, writers should keep the following things in mind:
Use a standard font like Times New Roman or Arial. The font size should be 12 point.

The document should be submitted as black text on a white background.

The page size should be the standard 8.5 by 11 inches with one-inch margins.

Text should be left-justified (not fully justified), meaning that the text is aligned on the left size of the page and the right side is ragged.

Only include one space after periods.

Text should be double-spaced.

Include page numbers starting on the first page of your story.

Add page breaks after each chapter.

Send your manuscript to your agent or editor as a single Word document.
The best practices included in these free resources can help you get a manuscript ready for submission:
Editing Your Book with an Editor
Finding the right editor for a manuscript can be a daunting task, particularly for first-time authors. There are many things to consider, and having a great editor can make a difference in how a book is received.
The first thing authors should think about is what they need an editor to do. Editors offer many services, from basic proofreading to helping you to overhaul plots, sentences, and ideas. These are some of the most common services that editors offer:
Developmental Editing: This service involves looking at the big picture of a story, like plot and character development. It's best done early on in the process.

Line Editing: True to its name, this type of editing goes through a manuscript line by line to improve sentence structure and readability.

Copy Editing: This editing service corrects spelling, punctuation, and grammar errors. It also looks for consistency in capitalization and hyphenation.

Proofreading: Usually the final step in the editing process, proofreading involves finding spelling errors, missing words, and formatting inconsistencies.
The next thing authors need to consider is their budget. Many editors charge by the word or by the hour, while others charge a flat rate for a manuscript. Writers should take into account the type of editing they need and how much it's going to cost. A good editor can be costly, but it can be well worth the investment.
In order to save money on editing costs, writers should do the following:
Be clear about your budget. Consulting with an editor about what the manuscript needs can help save money on extensive edits.

Make sure the final draft submitted is clean. The less work the editor has to do, the more money writers will save.

Look for editors with package pricing. Some editors will reduce the costs of subsequent services because the manuscript will require less work.
Authors searching for an editor should also think about the topic of their book. Editing a novel is very different than editing a cookbook or self-help book. Ideally, the editor an author chooses should have experience with the topic or genre of the book to ensure that they are a good fit for the project.
These websites may help authors find an editor who is right for them:
How to Get a Literary Agent
Most authors who are interested in getting a book published look into finding a literary agent. Agents have connections with major publishing houses and know who will most likely be interested in their clients' works. An agent will help negotiate a contract and make sure that a writer is compensated fairly. They typically receive commissions on everything a writer gets paid, and they only receive payment once a writer's work is sold. This helps to reduce a writer's up-front costs.
Writers who are writing fiction works should be prepared to submit a full manuscript to their agent of choice. There's no need to rush — it's much better to submit a fully completed work to an agent rather than one that still needs work. Before accepting a completed manuscript, many agents will require the following:
A query letter that acts as a pitch for the novel

A synopsis of the story

Sample chapters from the beginning of your novel
When choosing a literary agent, writers should ask themselves the following questions:
What is their client list, and what publishers have they recently sold to?

Is experience and reputation important, or would a new agent be more appropriate?

Do they communicate with their clients professionally?

Are they enthusiastic about projects they take on?
The following resources may be helpful for writers looking to find a literary agent and wondering how to get a book published:
How to Write a Book Proposal
A book proposal is reserved for writers who want to write nonfiction books. While novel writers typically write their book and then find an agent to get their book published, a book proposal is a business plan for a nonfiction book that is then pitched to publishers. Between researching and writing, it can take weeks to put together a book proposal.
For book proposals, the marketability of the book is often just as or more important than the quality of writing. In fields like health and parenting, the writer's background must convey enough authority and expertise for readers to purchase the book. Readers have to trust the writer's credentials before they spend money on the book.
Those writing book proposals must be clear and concise. Most nonfiction books impart useful information or facts, so the writer must get straight to the point. Publishers are mainly interested in how well the book will sell and benefit readers rather than why the writer wants to write the book.
While all book proposal requirements are different, most successful book proposals should include the following information:
Author Biography: In a bio, writers should clearly outline their qualifications for writing a book and explain why they are the most authoritative person to do so.

Overview: This should act as an executive summary of the book. It should be a solid explanation of what the book will include.

Chapter Outline: Book proposals should include a chapter-by-chapter explanation of the book. In some cases, a table of contents is sufficient.

Competitive Title Analysis: A book's title is a big part of what encourages readers to purchase it. Writers should find similar books on the market and include each book's title, author, publisher, publication year, format, page count, price, and the book's International Standard Book Number (ISBN). Include a summary of how the book approaches the topic at hand in comparison to how the writer will approach it. Writers should show that there is a need for their own book even though similar books may be on the market.

Target Audience: Writers must identify a market of readers who would be interested in purchasing the book. Statistics that show market insights (for instance, what percentage of your target market said they would be purchasing books on the topic) are more important than general statistics about your audience (like how many individuals participate in the hobby your book will be about).

Marketing Plan: Publishers appreciate a well-thought-out marketing plan that a writer will execute once the book launches. Things like establishing a website, developing a social media plan, reaching out to influencers, and speaking at relevant conferences will help publishers sell the book.
The following resources provide additional information regarding what should be included in a book proposal:
Self-Publishing Information
Many authors choose to forgo an agent and take the self-publishing route. The benefit of self-publishing a book is that there are no middlemen. Authors don't have to go through the process of securing a literary agent and hoping that a publisher is interested in their book: They can go straight from editing to publishing and distribution.
The profit margins on self-published books are also higher. Authors don't have to rely on book royalties from the publisher; they receive all of the profits. The cost of self-publishing is often less than most authors think, too.
These are the basic steps for authors who are interesting in self-publishing:
Write a manuscript. Just like the traditional book-writing process, authors should have a completed manuscript ready to go.

Work with an editor to review the manuscript.

Design the interior of the book. This includes choosing rules for formatting, orphaned/widowed lines, and other elements that impact readability.

Design the book cover. This can be done by the author, or they can hire a graphic designer to create a more compelling visual.

Complete the book's metadata, including the title, description, and BISAC codes.Poetry can seem intimidating at first, but it actually offers a great deal of creativity for writers. There are no set rules, and writers can structure their poems any way they like in order to best express themselves. Many writers just need a crash course in poetry before getting started.
Poetry Writing Resources
These resources may be helpful for writers looking to dip their toes into the poetry waters:
Writer Conferences and Conventions
Purchase an IBSN from Bowker if the book is to be listed for sale.

Choose your publisher. Services like Lulu.com are popular for writers looking to publish a book themselves. There are plenty of Lulu coupons available to help you save money on self-publishing.

Distribute your book. Many self-publishing companies offer distribution services that will allow books to be sold at Barnes & Noble, Amazon, and local bookstores.

Market your book.
There are a variety of conferences and conventions that writers can attend to improve their writing skills, market their books, and network with other industry professionals. The following are some of the most popular writing-related conventions and conferences:
Unfortunately, professional conferences can be expensive, and they may be hard for authors with unpredictable incomes to afford. The networking and opportunities available at these conferences and convention can be invaluable, so many are worth the cost. Writers who are looking to save some money on attending conferences should consider the following:
Attend smaller local events. By staying close to home, writers can save on travel and accommodation costs.

Take advantage of early-bird specials. Many conferences offer a discounted admission rate when attendees book their spot well in advance.

Be aware of costs associated with the conference's recommended hotel and dining options. It may cost less money to book a hotel offsite and pack a lunch instead of using the conference's more pricey options.

Offer to volunteer for a discount on admission. Many conferences don't advertise these opportunities, so calling in advance is helpful. These opportunities may involve staffing tables, running audio/visual equipment, or greeting attendees.
Organizations for Writers and Authors
Professional organizations are a great resource for writers to find support and network with other writers. They can also provide resources that will help advance writers' careers. These are some of the largest and most popular organizations: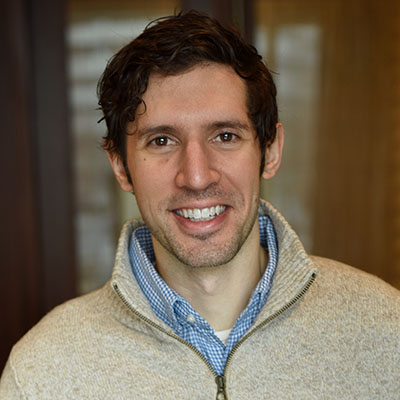 ABOUT THE AUTHOR
Marc Mezzacca
Founder and CEO, CouponFollow
As the Founder and CEO of CouponFollow, Marc has a passion for helping consumers save time and money while shopping online. He's been a bargain and deal hunter since the early 2000s.
You can find the original article HERE